TOPIC:-
"How the LimbO Waterproof Protector helps patients keep dressings and casts dry in the shower or bath."
TIME 13:15
Speaker
Mark Allatt Bio.
Mark has been working in wound care for almost 20 years and was originally involved in introducing medical grade honey for treating complex wounds. More recently he's worked in treating diabetic foot ulceration and increasing awareness of foot complications associated with diabetes. Having used a LimbO Waterproof Protector after smashing his wrist in a mountain bike fall and ending up in a plaster cast, he is now helping our team increase awareness amongst health care professionals and patients who need to shower and bathe easily without getting dressings or casts wet.
Protect dressings and shower with confidence with a LimbO waterproof foot protector
The LimbO waterproof protector is available on FP10 for the foot (new addition), along with the adult half leg and elbow models (for PICC lines). A "Prescription Information Pack" can be found in your MediFoot Conference Goodie Bag.  
Contributes to patient well-being, leading to better compliance.
Reduces the healthcare risks associated with wet dressings, compression wraps and casts.
Comfortable, non-constrictive seal, ideal for sensitive limbs.
Bulk purchases welcomed.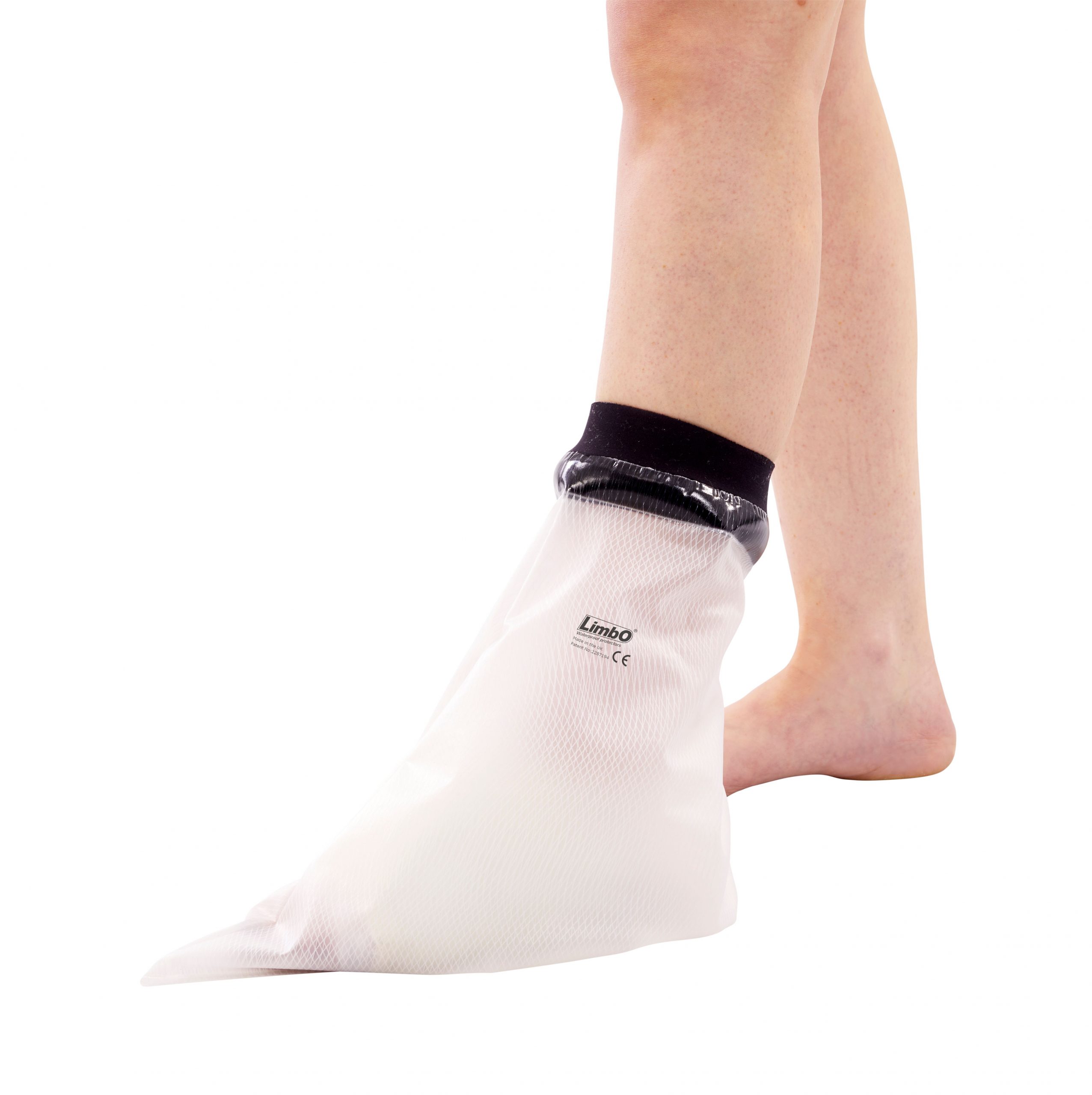 Samples
If you would like to order samples & order Prescription Pads, click below
Free Download
Download your LimbO Waterproof Protector Practitioner Guide 
Prescription Request Form
Download your prescription request forms here